Dance Creation is a nurturing and loving environment where my child blossomed not just in dance and expression, but in building lovely and strong relationships with her peers and teachers over the past 7 years.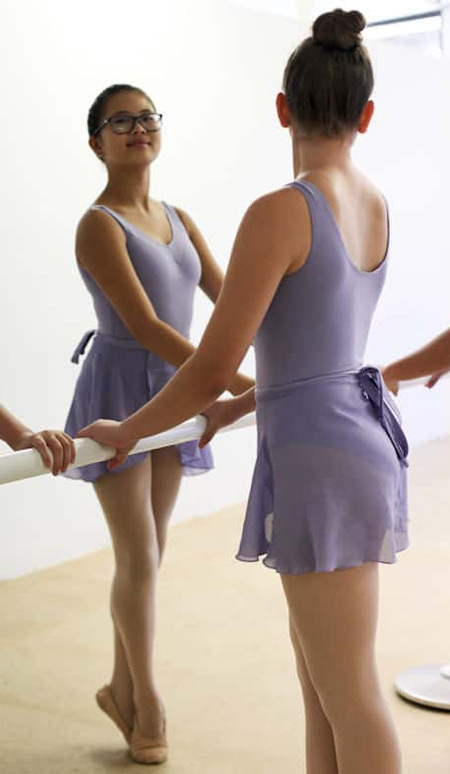 Age: 11 to 19 years
"Classical ballet training balancing technique & artistry"
Welcome to our senior program, The Ballet Coda Program. This program focuses on the formal aspects of classical ballet. To begin with the exercises are performed at a slower pace for muscle memory, and then each level builds and layers upon the strong foundations that are built in the previous level. Artistic expression is still very important, and the classes are balanced with time to move, and time to focus, so your dancer feels the freedom of movement, because we want to 'let them dance'.
At this stage of a dancer's journey there is a deep appreciation and love of dance and movement, together with the friendship bonds that are developed individually and collectively as a group. The dance class tends to be a place where the busyness of the outside world can be set aside for a time, and the focus can be drawn inward to create a change of pace.
The Ballet Coda Program begins the formal training of classical ballet, while refining the balance between technique and artistry.
"Quality of movement and artistic expression are essential components of this program …"
How dance can support and enhance your child's learning at this age.
Ballet Coda classes span across six (6) degree levels, these classes aim to create a sense of:
strengthening friendships, group bonds and foundations of belonging (are all equally important as the art of dance)
ongoing transitions i.e., growth, expansion and maturing as a person
greater self-acceptance, confidence and being OK to be vulnerable
the importance of artistic expression
greater awareness of their potential and where they fit within the world of dance
Love of dance & movement is strong and an integral part of their world
safety within the dance class, where the troubles of the outside world can disappear
Being challenged technically & artistically is important.
Nurturance, as an undertone that is greatly valued and appreciated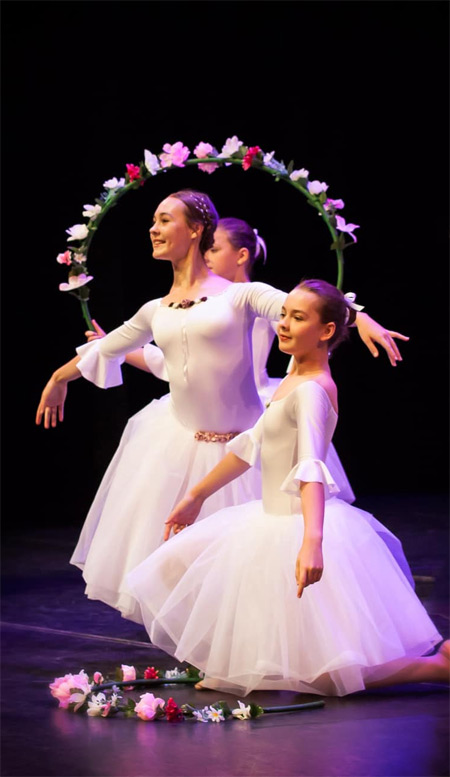 Tuition Pricing
90 minute classes
$275 per term (1 class per week)
$535 per term (2 classes per week)
$795 per term (3 classes per week)
TERM DATES
Term 1 – 30th January to 6th April
Term 2 – 24th April to 1st July
Term 3 – 17th July to 23rd September
Term 4 – 9th October to 8th December
INCLUSIONS
Membership for the Ballet Coda Program is spread across 4 equal termly payments and will include:
Welcome Pack
Concert Costume (1 concert costume per registered class)
A Day with the WA Ballet (Term 1 or 2)
Movie & Pizza Night
End of Year Certificate & Concert Medal
Complimentary downloadable link of the Concert Recording
Tuition, Registration, Insurances, GST and bank charges
After this course, you could try…
Along with the Ballet Coda classes, we also offer Contemporary Dance classes, where you get to explore the natural movement patterns of the body and its relation to breath, musicality and space