You allow little people to be the best they can be with love and compassion.  Thank you for everything you do.
– Helen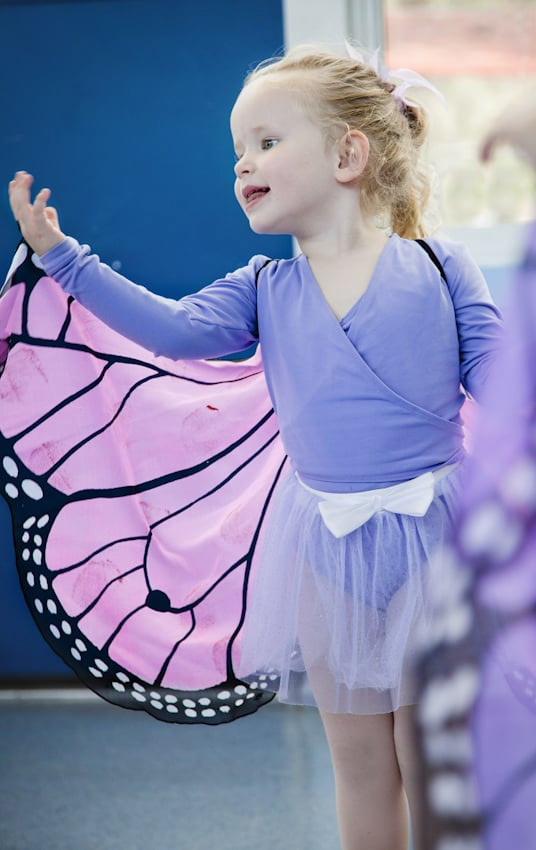 Age: 2.5 to 5yo
"Exploring movement through the magic of play"
Imagine your delight as you watch your little dancer explore, create and discover the wonder of dance and movement. The simple pleasure of moving inspires a child's imagination and starts to connect pathways for life long learning.
Love is at the heart of everything we do. At the foundation there is acceptance and kindness and a strong base of movement skills that will develop your child for dance, and also for life.
Infused with moments for your child to learn their first ballet steps, Fairy Floss Ballet classes will explore how the body moves, through the magic of play. It's not just about the movement, but also how your child is relating, growing in confidence, and being supported in this growth.
Smiles and joy are guaranteed as your little dancer tip-toes through their weekly class. Each term your little dancer will discover a new theme from the many classes on offer; Butterfly Garden, Mermaids, The Zoo, The Farm, The Toy Shop, Fairies and Lady Birds.
The joy, wonder and innocence of childhood are very special, and these qualities are treasured and encouraged throughout our Fairy Floss Ballet classes.
The wonder of dance begins here …
How dance can support and enhance your child's learning at this age … as dance can create a sense of:
wonder and the joy of being in the moment
love, acceptance and appreciation for self
brightness, enthusiasm and zest for life
simplicity at this age of innocence and curiosity
freedom of expression through creativity, inspiration and optimism
immense growth & learning by soaking up all that is given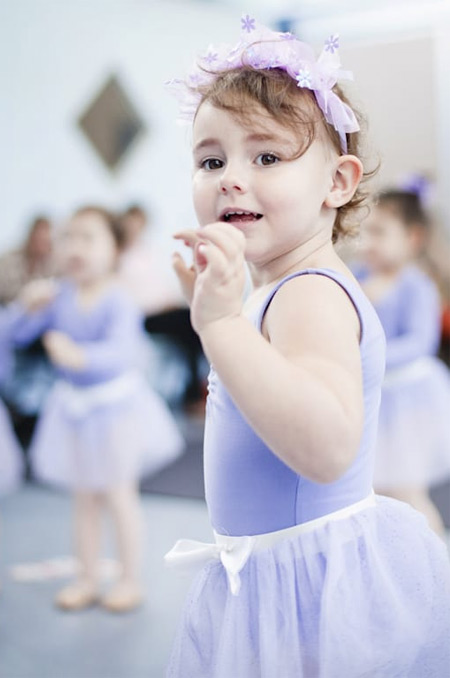 TERM DATES
Term 1 – 30th January to 6th April
Term 2 – 24th April to 1st July
Term 3 – 17th July to 23rd September
Term 4 – 9th October to 8th December
TUITION
30 minute class: $185 per term
45 minute class: $205 per term
INCLUSIONS
Welcome Pack which includes a lovely class leotard for the girls and a smart outfit for the boys
A Day with the WA Ballet (Term 1 or 2)
End of Year Certificate & Celebration Tiara (or medal)
Tuition, Registration, Insurances, GST and bank charges
After this course, you could try…
After Fairy Floss Ballet our prima ballerinas move on to Fairy Tale Ballet classes, developing self-awareness, exploring movement and creativity, as wonderful facets of our Fairy Tale adventures.