At Dance Creations children are treated as children, not as little adults. So much awe and magic is infused into the way they run their lessons.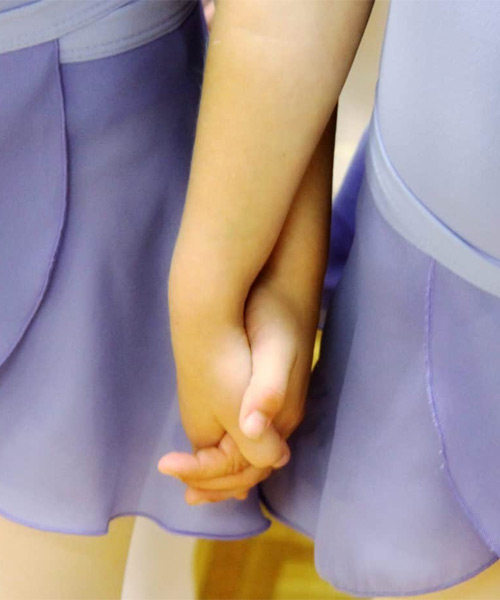 Age: 5 to 6yo
"Beginner ballet steps infused with Fairy Tale wonder"
Fairy Tale Ballet introduces ballet technique, whilst creatively exploring the stories of fairy tales, portrayed through dance and movement.
The excitement of twirling around the dazzling pumpkins, or tip toeing across the floor creating fairy magic, is all part of the joyfulness of being a dancer at this age, and simply delighting in the enchantment of story telling through movement.
Developing self-awareness, exploring movement and creativity are the wonderful facets of our Fairy Tale adventures …
How dance can support and enhance your child's learning at this age … as Fairy Tale ballet classes can create a sense of:
Creativity is the key spark for excitement and love of movement
Grounding independence by exploring personal boundaries and self-expression
Transitioning from play-based learning to a more formal style of dance
Developing self-awareness and learning about others and the world around them
Contributing to their own learning by being more involved and self-sufficient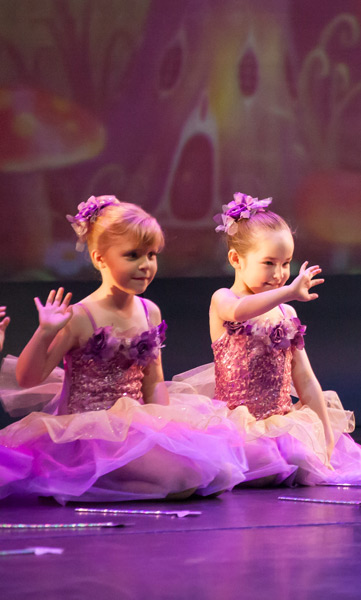 TERM DATES
Term 1 – Monday 1st February to Thursday 1st April
Term 2 – Monday 19th April to Saturday 3rd July
Term 3 – Monday 19th July to Saturday 25th September
Term 4 – Monday 11th October to Friday 10th December
TUITION
$210 per term
INCLUSIONS
Membership for the Fairy Tale Ballet Program is spread across 4 equal termly payments and will include:
Beautiful Welcome Pack
A Day with the Stars (incursion with Stars from the WA Ballet in Term 1)
Holiday Workshop Pass
Disco, Movie & Pizza Night
Concert Medal
End of Year Certificate
Concert Costume (1 costume per registered class)
Tuition, Registration, Insurances, GST
After this course, you could try…
After Fairy Tale Ballet our prima ballarinas move on to our holistic & creative Ballet Essence classes, which become the formative years in a dancer's life.